European Grant for Tatiana Korotkova
How do eating disorders develop?
Tatiana Korotkova from the Max Planck Institute for Metabolism Research in Cologne has been awarded the renowned Consolidator Grant from the European Research Council (ERC). In her project she explores the neuronal basis of normal and disturbed eating behavior.
In her ERC- funded project Korotkova aims to investigate the mechanisms in the brain controlling eating behavior and thus understand how disturbed eating behavior can develop. It explores which factors and responses in the brain are indispensable during different phases of foraging and eating, and how regulation in the brain can modify food intake.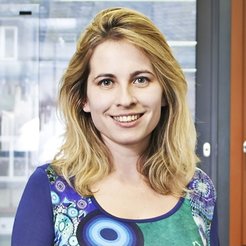 The awardee
Tatiana Korotkova obtained her Biology Degree from the M.W. Lomonosov Moscow State University in Russia. After her PhD and postdoc at the Institute for Neurophysiology at the Heinrich Heine University in Düsseldorf, Germany she moved to the Neurological Clinic of the University Heidelberg, Germany. She then joined the Leibniz Institute for Molecular Pharmacology (FMP) in Berlin and became in 2012 junior group leader at the FMP/NeuroCure Excellence Cluster. Since April 2017 Korotkova is Max Planck Research Group Leader at the Max Planck Institute for Metabolism Research in Cologne.
The European Research Council (ERC)
The European Research Council, set up by the European Union in 2007, is the first European funding organisation for excellent frontier research. Every year, it selects and funds the very best, creative researchers of any nationality and age, to run projects based in Europe. ERC Consolidator Grants are awarded to researchers with seven to twelve years of experience since completion of the PhD (or equivalent degree). The research must be conducted in a public or private research organisation located in one of the EU Member States or Associated Countries. The funding (up to €2 million per grant) is provided over up to five year