Jan-Wilhelm Kornfeld takes over professorship in Odense
Jan-Wilhelm Kornfeld takes over professorship for "Molecular Biology of Metabolic Diseases" in Odense
Jan-Wilhelm Kornfeld has been conducting his research as a CECAD PI and leading his junior research group at the Max Planck Institute for Metabolism Research since 2013. His studies are supported by the German Research Foundation and the European Research Council. He is now building on these experiences to taking over a professorship in the Danish University City Odense.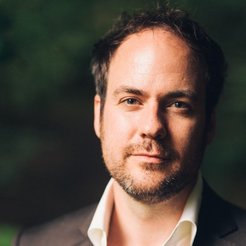 Kornfeld's research is mainly focusing on the part of our genetic material, which is not responsible for the production of proteins. Only 1.2 % of our genome encodes proteins. For a long time, these non-coding RNA were thought to be cellular "garbage" that would not be needed. However, research has shown that these sections of the genome play an important role in the regulation of genes. "We are at the onset of a so-called "non-coding" revolution", says Kornfeld. With his research in Cologne, he could already show that non-coding RNAs also play an important role in obesity and the development of type 2 diabetes.
Jan-Wilhelm Kornfeld studied biochemistry in Hannover, did his PhD in Vienna and Kiel and then worked as a postdoctoral researcher in the laboratory of Prof. Jens Brüning at the Institute for Genetics, University of Cologne. His farewell from Cologne was not expected so soon: "Sometimes things happen faster than one can imagine", adds Kornfeld with a smile. His new position in Denmark will start on January 2018 and will be funded by the Danish Diabetes Academy (DDA) which is funded by the Novo Nordisk Foundation. "I am very much looking forward to this new challenge. The university has one of the largest university hospitals in Europe, offers a very dynamic research environment and is situated right on the sea – I have already booked kite-surfing lessons!", says Kornfeld.
"We congratulate Jan-Wilhelm Kornfeld on his new professorship in Denmark. As much as we personally regret his departure, we are nevertheless pleased that scientists can successfully use the CECAD and the Max Planck Institute for Metabolism Research as a springboard for further success", says Prof. Brüning. "We wish Jan-Wilhelm all the best for his future private and scientific career."